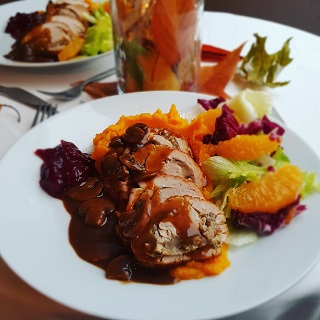 Make a delicious turkey breast roll with mushroom filling. Perfect for any occasion. Pairs well with mushroom gravy.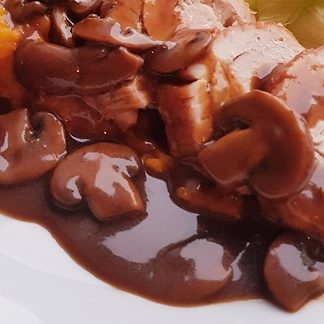 How to make a tasty mushroom gravy that is a perfect compliment to the turkey. You can make it vegan as well.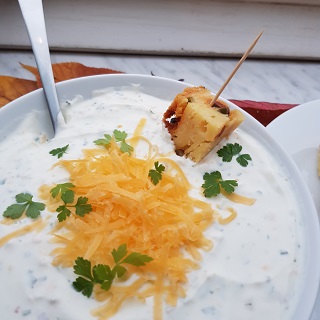 A simple and tasty fresh cheese and cheddar dip. You can whip it out in minutes. Great when the unexpected guests arrive.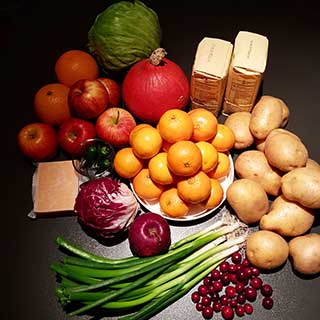 Let's cook together Thanksgiving feast without stress and with time to spare.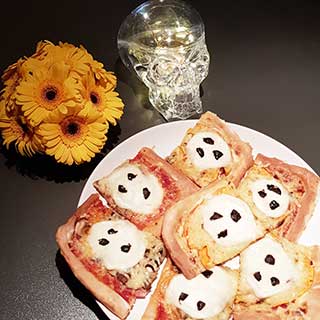 Make some BOO-licious pizzas for Halloween. Featuring mozzarella ghosts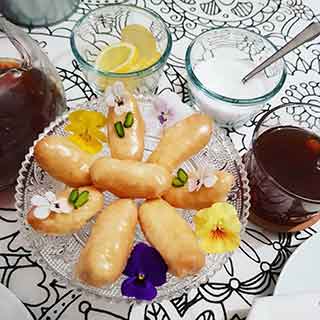 Hi,as a lover of tea parties I wanted to make a light tea to celebrate beginning of spring. Light tea means deserts are served and I wanted mine to follow the season. So I made some delicious gluten free mini eclairs. I decorated them with pansies and simple fondant glaze and paired them with Earl Read More >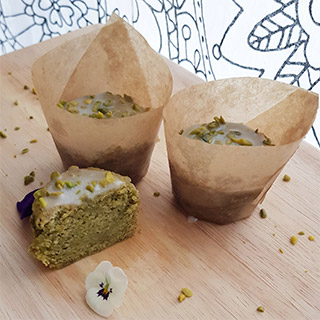 Hello,this is a dessert that is completely Vegan. And delicious. Sweet, tasty, nutty … perfect. The texture is creamy, because pistachio is high in fat, there is no need for extra cream. I added just a white glaze made from almond and coconut milk and sugar. With some chopped pistachios for garnish. Because of their Read More >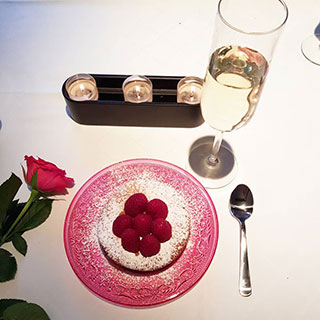 Hi,in honor of the upcoming Valentines day, I made something sweet and delicious – white chocolate japanesse cheesecake. And decorated them with raspberries which are completely out of season but are a perfect pairing with the sweet cheesecake. I serve this desert with the white semi dry cava. Recipe for Cheesecake This is a simple Read More >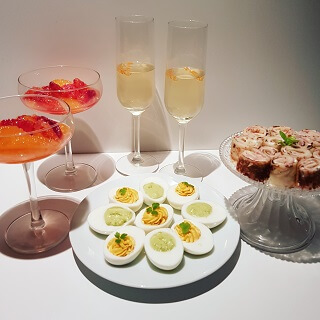 Hi,let's enter the new year in big style with – New Year Cocktail Party. We will make our favourite appetizers and sandwiches for finger food and citrus salad for dessert. The appetizers and sandwiches go great with the sparkling wine cocktail of our choice. We decided this year to add that citrus sparkle to our Read More >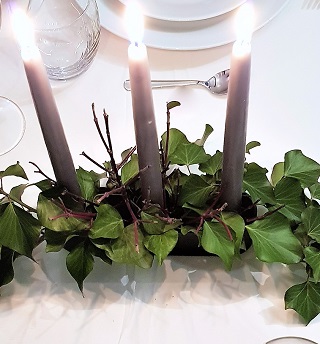 Hi, I got a couple of ideas for christmas/yule table settings that I would like to share with you. They are all very natural and simple, and don't require a lot of decorations. Two of them are formal while the last one is casual table settings. 1. Gold, white and green setting This formal setting Read More >