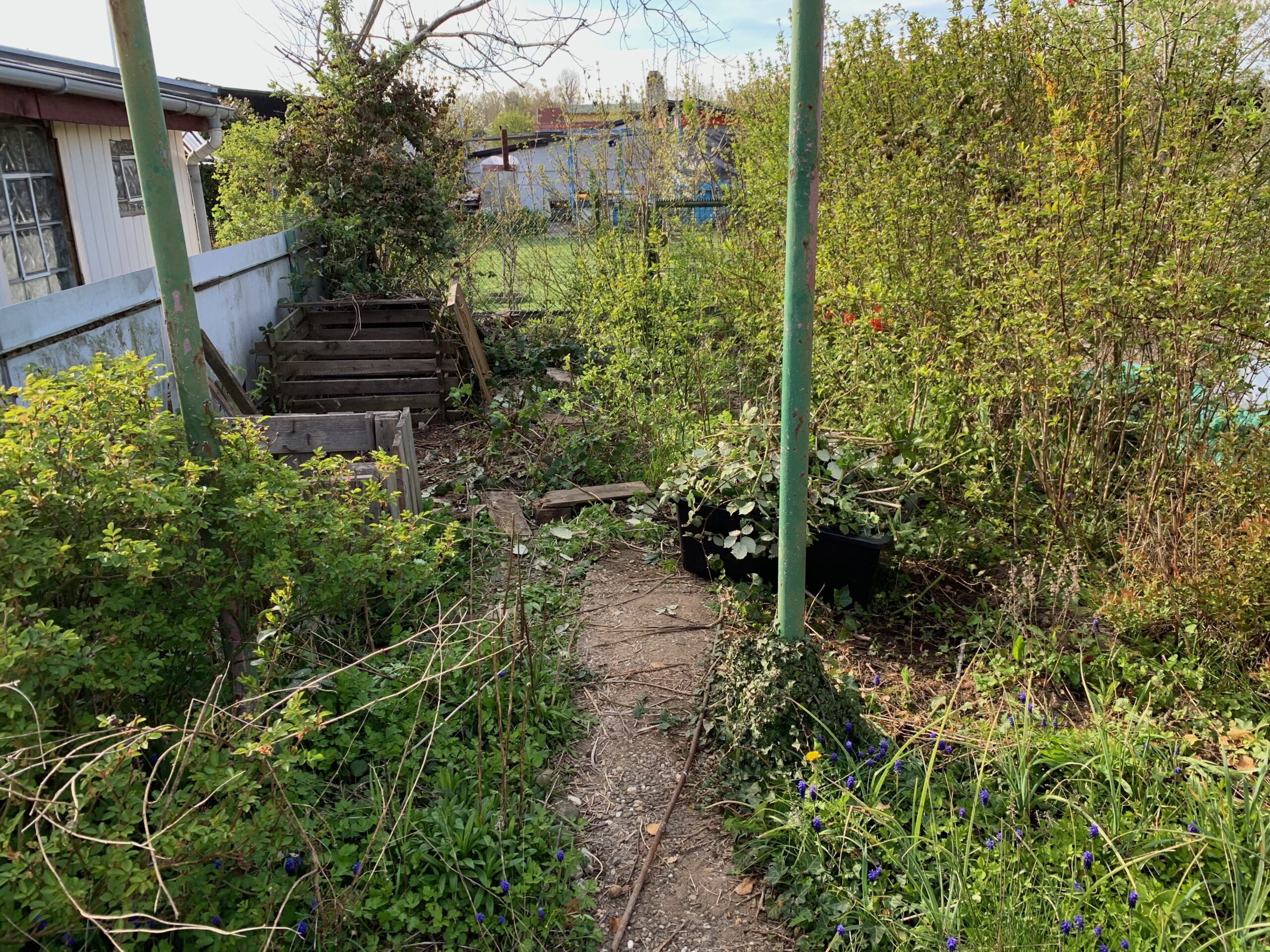 Hello,even though I did not write anything for some time, we were quite busy in the garden. Mostly with weeding. We attacked the area where our old composters were. One was completely engulfed in brambles, the other was still useable. And boy, was that a fight! Compost and Brambles The area where the old composters Read More >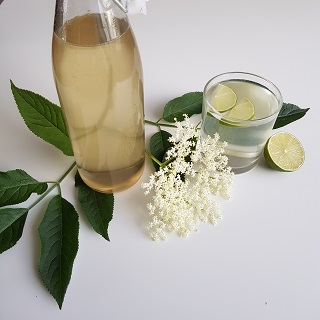 Learn how to make a family favourite elderflower cordial. It is the base of elderflower juice and staple in the pantry.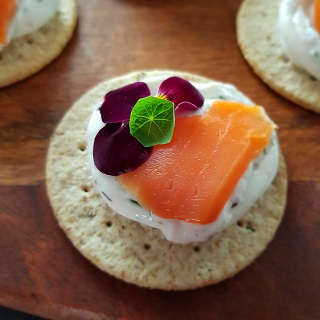 These simple canapes use amaranth and nasturtium leaves in the fresh cheese cream to give taste and colour to the cream. Smoked trout is excellent with fresh cheese, and the crackers are a simple and crunchy base. No-fuss entertainment recipe you can mix up in minutes.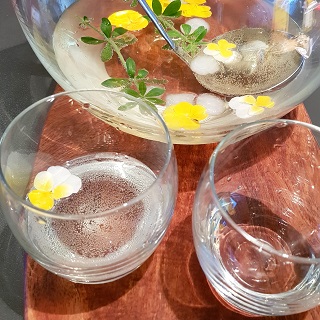 For next spring party why not make Maibowle or May Wine. Wine steeped with sweet woodruff, Decorated with flowers and sweetened with elderflower. Like summer meadow.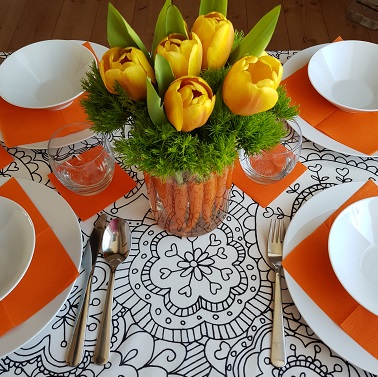 Hi,I really like the way I set and decorated the table for Easter, so I decided to share it with you. It is a simple family setup, that has our carrot centerpiece in the middle and is using orange cocktail napkins for extra pops of colour. Without further ado, let's set our table 🙂 Needed Read More >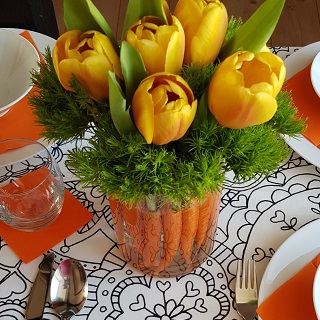 How to create a simple carrot centerpiece with tulips and sweet williams. Is perfect for Easter table.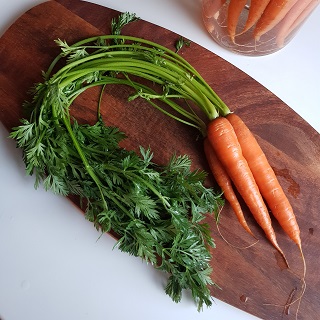 Hi, for this all about the carrot Easter menu I will make, as the name suggests, a carrot loaded menu. On my dinner menu are some things I made before that we found delicious and one new thing for me – carrot cake. I did make a carrot cake before, but I had some strange Read More >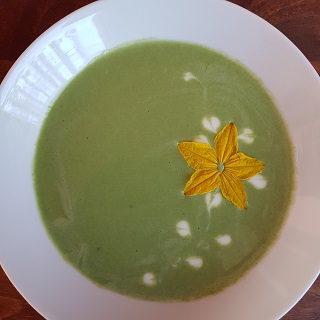 Creamy green soup made from spinach. It is delicious and perfect for spring. Completely gluten-free.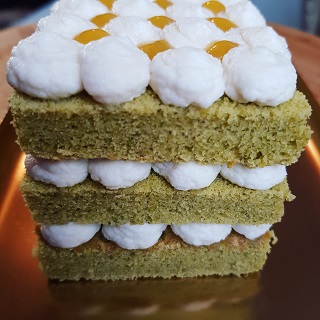 How to make delicious pistachio cake with whipped cream and dried apricot puree. It is using natural food coloring – spinach.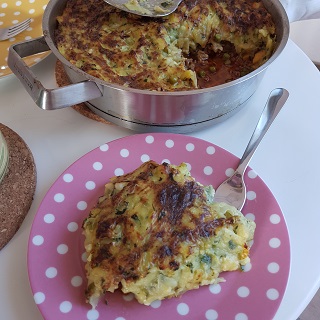 How I make cottage pie with colcannon.